Pumpkin Soup Theatre Production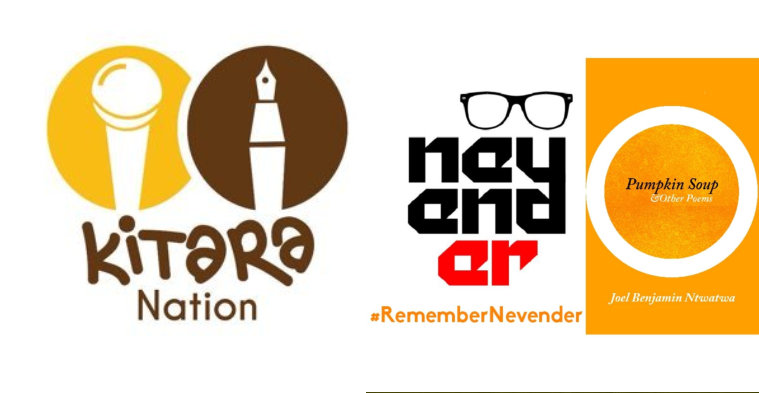 14th December 2018 was the day. From the time it was announced in August, we spent the next few months anticipating Kitara Nation's theatre production based on Joel Benjamin Ntwatwa's inaugural publication, Pumpkin Soup.
Kitara Nation has never disappointed us. First of all, whoever wrote the Pumpkin Soup script, is simply a genius. The production was a play of sorts; an actual story; but ALL the lines of the play were the poems in Pumpkin Soup. Only. They were arranged in such a way that life and death recited them in a battle for Joel's life.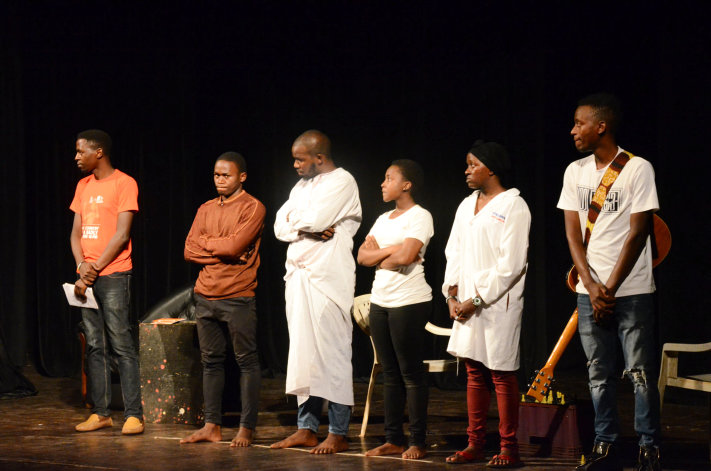 Secondly, the concept of life and death playing a chess game in the battle for Joel's life, unfolded in such an intriguing manner. But we must not say more about it, for we are rooting for Kitara Nation to go places with this stellar production. Maybe we will get to watch it again.
Joel's Reincarnate

Kagayi Ngobi promising for more productions of the pumpkin Soup
Before the main show, the Kitara Nation poets recited poems that stirred up the audience. Then the first JBN Fellow, Maria Birungi, was called up and interviewed by the MC. Maria emerged the winner of the first JBN Fellowship, by which she was funded to attend the SuccessSpark Brand November 2018 writing retreat. She was introduced to the audience, and was given ample time to elaborately describe her experience at the retreat.
Some of the intro poets with their poem recitals

Intro performance by upcoming poet

Maria, the inaugural JBN Fellow, being Interviewed by David

David Kangye, the MC for the evening
After the main production, Joel's family launched the Nevender Legacy alongside some members of the team that have been working behind the scenes to establish the legacy.
The Nevender Legacy hopes to partner with other teams to curate more productions based on Joel's work. The Legacy coordinators would like you to join the team of those who are vested in this vision. Visit www.thenevenderlegacy.org for more updates, and to find out how you can be a part of this cause.
A great end to a beautiful production but not the final Bow from the Kitara Nation for the Pumpkin Soup.